All IWCA Associate Members with COVID Resource Pages, Articles, and Guides – Associate Members Links with COVID Info
Masks from JRC – JRC Masks
Sanitizing Product Info from J.Racenstein – JRC Products and Info for Sanitizing
Post from our Associate Member – J.Racenstein – https://home.jracenstein.com/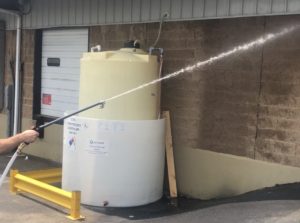 Cleaning and Sanitizing is an Essential Critical Infrastructure Worker class… Cleaning the Essential Businesses that are open is important to reduce the spreading of the COVID 19.
Essential Facilities than need near constant Cleaning and Sanitizing are (Include your shop) as follows:
Official list of facilities:
Healthcare

Physician,Dental, Psychologist, practitioners, nurse infection, quality control, pharmacist offices, etc.
Hospital and laboratories, (including accounting, administrative, etc)
Ambulatory, blood banks, clinics, community mental health, home care
Manufacturer, technicians, logistics, warehouse of medical equipment

Law Enforcement/First Responders

Emergency management, law enforcement, fire, corrections,
emergency medical
911 call centers,

Food and Agriculture

Grocery stores, pharmacies, retail stores that sell food and beverages and their Shopping Carts
Restaurant carry-out and quick serve
Food manufacturing/packaging
Farms, storage facilities, agriculture inputs
Firms supporting food/beverage distribution, including warehouses
Company cafeterias

Energy

Electric production plants, distribution, including, call centers,
Petroleum storage and transport, refineries, drilling, production (on and off shore)
Natural gas storage, transport, production

Water

Water filtration and production plants

Transportation

Automotive repair and maintenance facilities
Manufacturing and distribution centers that support manufacturing, production of other industries
Public transportation facilities
In addition to these critical and essential industries, residential facilities need to be cleaned and sanitized. " Workers such as plumbers, electricians, exterminators, and other service providers who provide services that are necessary to maintaining the safety, sanitation, and essential operation of residences ".

Performing this cleaning gets you out as a critical service provider by sanitizing a customers building or residence and opens the door to complete further cleaning as needed while on the property.